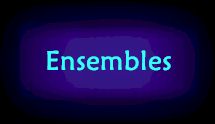 I offer a variety of ensembles from Solo Sax or Flute, with or without recorded accompaniment; Windsong (Flute and Harp duo); a Jazz Trio, a Classical Trio (featuring Flute, Oboe & Guitar); and a 5 piece (or larger) band that performs a variety of music from the 1930's up through today's hits.
I also offer different sized sound & lighting systems for everything from small wedding celebrations to large corporate conventions.
The types of events that I specialize in are:
| | | |
| --- | --- | --- |
| Weddings | Private House Parties | Corporate Events |
| Bar & Bat Mitzvahs | Church Events | Outdoor Events |
Feel free to check out my song list pages to see a sample of the material for each group including a list of the top 200 most requested songs.
Currently I have Audio Clips (MP3's) posted on other pages that feature Solo Sax & Flute, Jazz Trio and my R&B Dance Band. Please contact me for booking information or if you have any questions about the ensembles I offer. Thank you for visiting my site!

Home About Craig Services Contact Info Weddings Audio Clips Video Clips
Song List Calendar Repairs Testimonials Craig's Faves Photo Gallery Links